| | | |
| --- | --- | --- |
| President: | Dinesh Varma | |
| President Elect: | To be appointed in 2024 | |
| Immediate Past President: | Helen Jowett | |
| Treasurer: | Melissa Webb | |
| Secretary: | Ben Gardiner | |
Directors
Elected
2023-26
Elected
2021-24
Elected
2022-25
Helen Jowett*
Zsolt Balogh
Dinesh Varma*
Grant Christey
Ben Gardiner*
Savitha Bhagvan
Michael Noonan
Michael Handy
Adam Mahoney
Kat Quick
Belinda Gabbe
Sarah Adams
Don Campbell
Melissa Webb*
Annelise Gluer
NOTE: The Board of Directors (BOD) officially commenced with the new constitution in 2020, members of the BOD may have previously served continuously as committee members of the ATS. Under the new constitution no board member may serve more than nine (9) consecutive years on the BOD. Each term of office is for three (3) years. (* denotes board directors holding executive roles)
---
Dinesh Varma – President
I underwent my specialist training in Radiology at The Alfred Hospital, Melbourne, Australia, and became a Fellow of the Royal Australian and New Zealand College of Radiologist in 2000. My specialist training included an accredited Fellowship in MRI at The Alfred Hospital.
My particular area of interest is Trauma and Emergency Radiology and MRI, and the role of radiologist in the integrated multidisciplinary approach to imaging and management of multitrauma patients.
Read more...
The Alfred Hospital is the largest Level 1 Trauma Centre in Australasia. My main area of research is in traumatic brain and cervical spine injuries. I am currently the Deputy Director of Radiology and Nuclear Medicine, Head of Trauma and Emergency Radiology at The Alfred Hospital, Adjunct Clinical Associate Professor, Department of Surgery, Monash University.
I am currently President Asia Oceanian Society of Radiology (AOSR), Chief of Professional Practice, Clinical Radiology,Royal Australian and New Zealand College of Radiologists (RANZCR) and Past President and Chief Censor, Clinical Radiology, RANZCR. In 2016 I was established the Australian and New Zealand Emergency Radiology Group, a Special Interest Group (SIG) under the auspices of RANZCR and was elected the founding Chair of the SIG. I am an active member of numerous national and international Radiology Societies some of which include American Society of Emergency Radiology, American Roentgen Ray Society, European Society of Radiology, Society of Emergency Radiology, India.
...Read less
Helen Jowett – Immediate Past President
I am the Immediate Past President of the Australian & New Zealand Trauma Society and the Trauma Program Manager at The Royal Children's Hospital Melbourne where I have practiced paediatric nursing for the past 25 years.
I am the International Director and the Chair of the Global Trauma Quality Improvement Taskforce with the Society of Trauma Nurses.
Read more...
I am active member of the Royal Australasian College of Surgeons, Trauma Verification Committee and I am a member of the Victorian State Trauma Committee, Trauma Case Review Group.
I am actively engaged with trauma education where I am a Senior Coordinator for both the Early Management of Severe Trauma (EMST) Course, and the Emergency Trauma Management (ETM) Course.
I have a passion for quality improvement that leads to improved patient care and outcomes and I am committed to improving the psychological welfare and wellbeing of health care professionals who dedicate their careers to the care and management of major trauma patients.
...Read less
---
Melissa Webb – Treasurer
Melissa has over 20 years of clinical practice in Trauma Physiotherapy at the Alfred Hospital in Melbourne, where she currently works as the Allied Health Team Leader in Trauma and Orthopaedics. She has been integral in the development of a specialised trauma physiotherapy service at the Alfred and has provided consultation to other services who wish to develop a similar model of care. Within her current role she has assisted in the development and co-ordination of a specialised allied health workforce providing an intensive therapy model of care for acute trauma and orthopaedic patients. Melissa has completed a Masters in Health Science, Graduate Certificate in Burn and Trauma Rehabilitation and a number of dedicated trauma professional development courses. She has also completed a clinical fellowship analysing the practice of physiotherapists in major trauma centres in the US, Germany and Switzerland. Her special interests include chest trauma management, trauma models of care and the role of physiotherapy and allied health within the acute trauma multidisciplinary team.
Read more...
Melissa has been integral in the development of trauma specific courses and education opportunities, delivering much needed trauma training and education to physiotherapists and other allied health clinicians involved in trauma care. She is also involved in medical student undergraduate education through Monash University as a teaching associate for students in their second year completing the Evidence Based Clinical Practice module. Melissa is passionate about promoting and advocating for the important role that Allied Health play in trauma management and patient recovery and is a Board Member of the Australian & New Zealand Trauma Society and Committee Member of the Royal Australian College of Surgeons Trauma Verification Committee. Melissa is keen to develop a strong allied health profile in trauma and support others to contribute to their local trauma teams and the broader trauma community.
...Read less
---
Ben Gardiner – Secretary
In 2019 Ben was elected Secretary (ATS (now ANZTS)). Ben is the current Manager of the Queensland Trauma Data Collection and CNC Trauma Registry at Gold Coast University Hospital. He has a background in perioperative nursing and management in Victoria, NSW and Queensland. A former ACHS surveyor with additional backgrounds in clinical and corporate governance, medical administration. He has been active in many state and national committees and organisations.
Read more...
Currently working at Gold Coast University Hospital Trauma Service and is currently holding positions as Adjunct Senior Lecturer Griffith University, Queensland Trauma Clinical Network (QTCN) Committee, Qld Trauma Registry and Research Committee, Australia and New Zealand Trauma Registry Data Working Group as the QTCN representative.
In addition to his expertise in registry development, implementation and management, he has interests in the quality of patient care and trauma research. Special interests include development of trauma registries, geospatial analysis of trauma, impact of trauma services.
...Read less
---
Sarah Adams
I have been the ANZTS treasurer 2017-2022 and on the executive board for The Australian & New Zealand Trauma Society (ANZTS) since 2017.
I am a paediatric and neonatal critical care nurse with 32 years combined experience in these specialties. Clinical experience has been achieved whilst working in the paediatric intensive care, neonatal intensive care, cardiothoracic intensive care and paediatric/neonatal retrieval settings.
Read more...
I have fulfilled senior nursing positions throughout the last 26 years specifically within the field of nursing education, and more recently as a Trauma Coordinator (CNC) at Sydney Children's Hospital (SCH) for the last 8 years. I have a proven ability as a clinical leader to inspire others to pursue clinical excellence. I have a passionate interest and expertise in the area of pediatric critical care nursing – with particular interest in pediatric trauma outcomes & injury prevention.
I have held a position on the Kidsafe NSW Executive Committee for the last 8 years. I am a passionate advocate for children & their families who have suffered as a result of traumatic injury. To me this includes endeavoring to make my current position as trauma coordinator at SCH obsolete through injury prevention strategies & measures. I see my key roles as a trauma coordinator at SCH as reducing injury severity – either through injury prevention strategies or excellence in care – and improving outcomes, whilst supporting children & families on their journey from injury, to rehabilitation & then home. I believe my role on ATS enables these goals as a result of the collaboration between its multidisciplinary members, including clinicians, teachers & researchers, and how this diverse group of experts is able to work together with the common goal of providing the highest standard of trauma care in Australia & New Zealand.
...Read less
---
Zsolt Balogh
I am a Trauma Surgeon and scientist with broad based clinical skills after my training in top trauma centres of the world and I practiced trauma care in Europe, United States of America and Australia. I have over 16 years of experience as the Director of Trauma at John Hunter Hospital, which is the highest volume trauma centre in NSW. My academic appointment is at the University of Newcastle as Professor of Surgery and Traumatology. I am a leading trauma researcher (Google scholar H-index: 60, citations: 19,500) and based on The Australian's "Report of Science" I am the top scientist in "Emergency Medicine" category in 2020. Fifteen years ago I established the trauma curriculum at University of Newcastle and during the last 6 years I have been running the Master of Traumatology postgraduate program for trauma interested clinicians from paramedics, nurses, defence force personnel, allied health professions, critical care physicians, and surgeons through to rehabilitation experts with 120 enrolments per year.
Read more...
I am the editor or associate editor of the three leading trauma journals (JTACS, INJURY, EJTES) and the deputy editor in chief of the ANZ J Surgery with community service for the Australasian Trauma Verification Program, which is a robust collaboration of all the multidisciplinary aspects for care of the injured. During my leadership all the resource documents for trauma verification were updated based on latest evidence by dozens of committed Australasian clinicians and the concepts of trauma systems wide verification became the desirable norm. While I am absolutely focused on being and improving as a Traumatologist from the age of 16 I have never lost interest in nature, biological processes beyond the human body and dedication to conservation biology and restoration ecology.
...Read less
---
Savitha Bhagvan
Dr Savitha Bhagvan is a Trauma, Acute care and General Surgeon working at Auckland City hospital since 2018. Savitha has completed her post Fellowship training in trauma Surgery at Westmead Hospital, Sydney. She is a committee member of Northern Regional Trauma network and a board member of Australian & New Zealand Trauma Society. Her special interest is in management of chest trauma and is actively involved in the Surgical Stabilization of Rib fracture programme at ACH. She is instructor for EMST & DSTC.
---
Don Campbell
Dr Campbell has been a FACEM since 1997, and is currently Deputy Medical Director, Trauma Service and Senior Staff Specialist, Emergency Department, at Gold Coast University Hospital.
Don was lead clinician in the development of the Gold Coast University Hospital Trauma Service.
In 2020 Don was the recipient of an Order of Australia for his long career in improving trauma patient care.
He is also a Professor at the School of Medicine, Griffith University, and a previous and current holder of numerous committee and advisory roles, including Chair of the Gold Coast Trauma Review Committee, and member of the Gold Coast Hospital and Health Service and Northern New South Wales Cross Border Service Development and Coordination Committee.
Read more...
Within Queensland Health he is a member of the Queensland Statewide Trauma Clinical Network and the Queensland Trauma and Burns Quality Assurance Committee.
...Read less
---
Grant Christey
BSc(Hons) MBChB FRACS FACS
General Surgeon and Trauma Specialist. Head of Trauma Department, Waikato Hospital. Director of Te Manawa Taki Trauma System (TMTTS). Honorary Associate Professor in Surgery, University of Auckland. NZ National Delegate of International Surgical Society
Grant is a general surgeon and trauma specialist in Hamilton New Zealand. His primary roles are Head of Trauma Department at Waikato Hospital, A level one trauma facility in New Zealand, and clinical lead of the Te Manawa Taki, formerly Midland Trauma System. He is an Honorary Associate Professor in Surgery at the University of Auckland, Waikato Clinical Campus. He leads the Te Manawa Taki Trauma Research Centre and has commitments to a range of internal and external agencies dedicated to the welfare of the community.
Read more...
He is a involved in many facets of surgical and trauma governance, education and research in Australia and New Zealand, and currently holds positions with RACS Trauma Committees, Australia and New Zealand Trauma Registry, AusTQIP, Australian & New Zealand Trauma Society. He is the current National delegate for ISS/SIC and has a range of other regional and national roles dedicated to better patient healthcare.
He has special interests in trauma research, trauma quality improvement and injury prevention. Clinical interests include general surgery and complex hernia and abdominal wall reconstruction. His research primarily involve the application of complex trauma-related data to reducing the burden of trauma on the community. In all areas of practice he is dedicated to providing patient-focused care of the highest quality. Patients first.
...Read less
---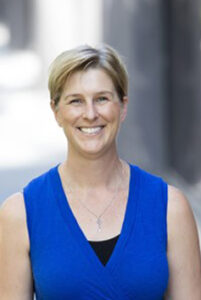 Belinda Gabbe
I am the Head of the Prehospital, Emergency and Trauma Research Unit in the School of Public Health and Preventive Medicine at Monash University and hold an Honorary Professorial appointment in the Health Data Research UK Institute at Swansea University (UK). My research focuses on evaluating trauma care, trauma systems research, and improving understanding of how well people recover from their injuries, and how we measure the burden of injury. I have published extensively in trauma research, injury prevention, and road safety, with more than 340 published peer-review papers, which have been cited >29,000 times. I have an exceptional track record in research leading to change in practice and policy.
---
Annelise Gluer
BA, MBBS, DCH, FRACS
Annelise Gluer trained as a general surgeon in NSW. She then completed post-fellowship training in trauma and acute care surgery at the Royal Melbourne and Princess Alexandra Hospitals. In 2022 Annelise became the first person to be recognised as completing the PFET Program in Trauma Surgery in Australia and New Zealand.
Read more...
Annelise instructs the EMST, DSTC and ABSET Courses and is a member of the Education Sub-Committee of the Australia New Zealand Association for the Surgery of Trauma (ANZAST). She has published on a diverse range of trauma-related topics including trauma surgery, patterns of injury, workforce management and disaster ethics and is a peer reviewer for a number of trauma-related journals. In addition to her trauma background, Annelise also has a Masters in Public Health and is currently studying bioethics.
Annelise is passionate about multidisciplinary trauma care, trauma education and ethical aspects of trauma management.
...Read less
---
Michael Handy
Michael Handy is an Endorsed Nurse Practitioner currently working as the Assistant Nursing Director within the Trauma Service at the Royal Brisbane and Women's Hospital. He obtained his undergraduate degree in nursing at Queensland University of Technology and has subsequently completed his Graduate Certificate in Critical Care and a Masters of Nursing Science (Nurse Practitioner). Michael comes from a back ground of Emergency and Trauma Nursing from the United Kingdom, Brunei and Australia.
---
Adam Mahoney
Adam Mahoney has been a member of the board since 2021. Adam is an anaesthetist in the Australian Defence Force and also serves as Director of Trauma at Royal Hobart Hospital. He currently chairs the ATS Registry Committee and he has research interests in trauma epidemiology, trauma system evaluation and medical education.
---
Michael Noonan
Dr Mike (Michael) Noonan is a consultant in the trauma service at the Alfred Hospital, Melbourne and a PhD candidate with the Department of Surgery at the Monash University Central Clinical School. Mike is a fellow of the Australasian College of Emergency Medicine, holds an Associate Fellowship with the Royal Australasian College of Medical Administrators, has completed a Fellowship in Trauma Surgery and Critical Care at the Alfred Hospital, Melbourne and holds a Masters of Medical Education.
Read more...
Mike's Ikigai (reasons for being…in his work life at least!) include Trauma Care, Clinical Leadership, Translational Research and Education. Having worked as both a Physiotherapist and Medical practitioner caring for the injured, Mike understands that Trauma Care is truly a team pursuit. Outside his work pursuits, Mike is a proud father and volunteer surf lifesaver and can be found regularly enjoying activities that have the potential to lead to him becoming a trauma unit inpatient!
...Read less
---
Kat Quick
Kat is a physiotherapist and is the major trauma rehabilitation clinical lead at Te Tāhū Hauora Health Quality & Safety Commission in Aotearoa New Zealand. She leads the national-level work programme that focuses on optimising early rehabilitation, improving the transition to home for people with major trauma, and integrating allied health expertise into trauma services. Kat has over 19 years of clinical experience in trauma rehabilitation, ranging across the patient journey from acute to community settings.
---
Board of Directors 2021
---
Board of Directors 2020
Former Members of ANZTS Board of Directors
---
Michael Reade – Past President
Professor Michael Charles Reade AM MBBS(Hons) BSc(Med)(Hons) DMedSc Sydney, MPH Pittsburgh, DPhil Oxford, DMCC, DIMCRCSEd, PGCertAME, AFRACMA, FHEA, FCCP, FCCM, FANZCA, FCICM Brigadier, Australian Army.
Professor Reade is the Australian Defence Force (ADF) Chair of Military Medicine and Surgery, affiliated with the Jamieson Trauma Institute at the University of Queensland. A specialist intensive care physician, anaesthetist and clinician-scientist, he leads a programme of research relevant to military trauma medicine and surgery, and guides the implementation of modern trauma care into ADF practice.
Read more...
In parallel with his academic and clinical work, Michael served in the Australian Army Reserve until his appointment to the full-time ADF Chair in 2011. He was commissioned as a General Service Officer in the Australian Army in 1990, and prior to his current appointment deployed to Bosnia and Kosovo (on attachment to the British Airborne Brigade), Timor, the Solomon Islands and Afghanistan. In 2013 he commanded the Australian Specialist Health Group at the NATO ISAF Role 3 Hospital in Kandahar, Afghanistan, and in 2015 he was the first Director of Clinical Services of the ADF hospital deployed on Operation Inherent Resolve in Iraq. He deployed again to Iraq in 2016 and 2017. From 2015-2018 he was the Director of Clinical Services of the Australian Regular Army's only deployable field hospital. In 2017 he led this unit to become the first ever ADF hospital accredited by the Royal Australasian College of Surgeons Trauma Verification Program. He was recognised for this service by appointment as a Member in the Military Division of the Order of Australia in 2019. In December 2018 on promotion to Brigadier he was appointed Assistant Surgeon General – Army, responsible for technical regulation of specialist medical, nursing and allied health support to the Australian Army. His military academic work is performed on secondment to Joint Health Command. Professor Reade's clinical research focusses on treatments for exsanguinating haemorrhage, trauma systems, and acute cognitive impairment (such as that which results from traumatic brain injury). He is the Chief Investigator in an NHMRC-funded clinical trial of cyropreserved (frozen) platelets, a technology which holds equal promise to military and civilian trauma patients. He is also a Chief Investigator in NHMRC-funded multicentre clinical trials of tranexamic acid (a drug thought to reduce mortality from traumatic bleeding), erythropoietin as an inflammatory modulator after trauma, and a novel anti-delirium strategy for use in critically ill patients. Professor Reade currently supervises 12 postgraduate students and one postdoctoral research fellow. He has held faculty appointments at the Universities of Oxford and Pittsburgh, and still holds adjunct appointments at the Universities of Melbourne, London and Monash University. His clinical practice is based at the Royal Brisbane and Women's Hospital. He holds or has held research grants totalling >A$28.1M, has published >160 peer-reviewed papers and delivered >310 lectures at national and international conferences. In November 2019 he was elected President of the Australasian Trauma Society."
...Read less
.
---
Nicole Kelly
Nicole is the Trauma Service Nursing Director for the Royal Adelaide Hospital and the Co-Chair of the South Australian Trauma System & State Trauma Committee.
With 20 years Emergency Nursing and Trauma experience, she is an Australian & New Zealand Trauma Society (ATS) Board Director and a long-time member of the ATS and the College of Emergency Nurses Australasia (CENA).

Read more...
She is an Early Management of Severe Trauma (EMST) Coordinator, Trauma Verification Reviewer and a member of the Royal Australasian College of Surgeons SA Trauma Committee.
Her professional portfolio includes management of major trauma patients both within the emergency care setting as well as in-patient trauma case management within a Level 1 and also a Level 3 Trauma Centre; ED and organisational major incident preparedness and injury prevention strategies including P.A.R.T.Y. (Prevent Alcohol and Risk-Related Trauma in Youth) Program.
She has been awarded the SA Nursing & Midwifery Excellence Award for Leadership and was the Inaugural SA Health Young Professional of the Year recipient.
She has a passion for quality patient focused coordinated trauma care and multi-disciplinary education both at the bedside, improving trauma systems and multi-disciplinary education.
...Read less
---
Alaina Campbell
Alaina Campbell is the Trauma Programme Manager/Nurse Consultant of the Midland Trauma System in New Zealand with over 25 years surgical nursing experience. She is an Oceania representative on the International council of the Society of Trauma Nurses and the Global Trauma Quality improvement Taskforce, member of the Royal Australasian College of Surgeons Verification committee, and an operational member of the New Zealand Major Trauma Network.
Read more...
Alaina has been integral to the development of the Midland Trauma System (MTS) and the Midland Trauma Registry since its inception in 2010 and supported the development of the New Zealand National Trauma Network. Alaina has a special interest in trauma quality improvement creating highly effective teams and patient experience.
...Read less